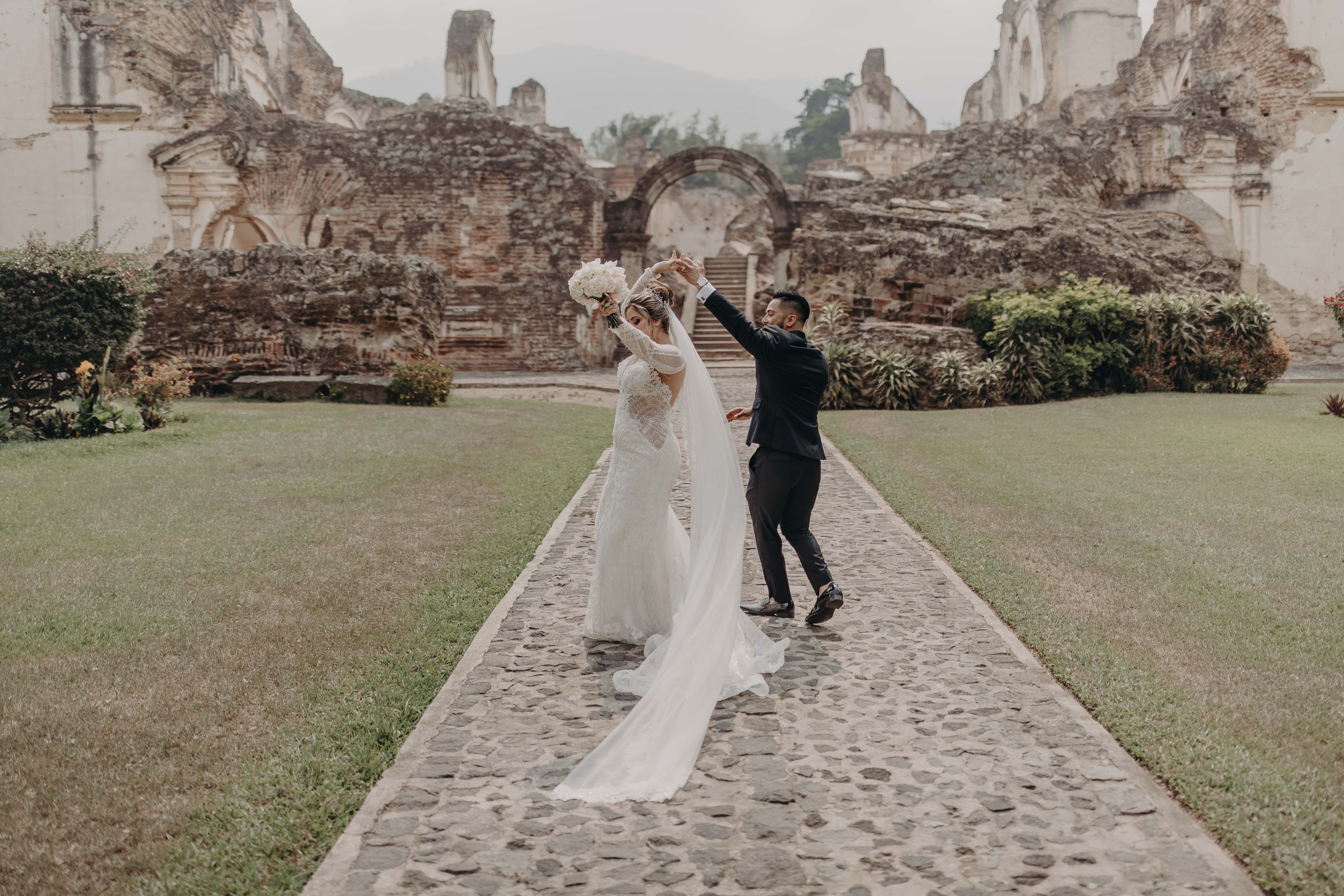 This beautiful wedding took place in the beautiful colonial city of Antigua Guatemala in the midst of a pandemic. The photo was taken in the Ruins of The Resurrection for the photo shoot of the bride and groom.
The reception and ceremony took place in a beautiful colonial garden in the Center of Antigua Guatemala. As a Destination Wedding Specialist we cover every detail with luxury, creativity, elegance and romanticism, we combine different designs of tables, chairs and colors.
We love this wedding because of the trust that Cyn and Sam placed in us to fulfill their dream wedding.